A few months ago, word got out that street artist (and sort of accidental Shepard Fairey protégé) Mr. Brainwash (of questionable credibility) was taking over an abandoned warehouse on LaBrea in LA.
Given my interest in urban exploration and abandoned buildings, I was intrigued.
I managed to catch what was promoted as the last night of the Art Show 2011 this past week (though now it's been announced it'll be open one more night, Sunday January 8), on my last night of Christmas vacation. Although I'm usually not apt to photograph art - it's a bit too meta for me - this particular installation was interesting to me because of the elements of abandonment: broken windows, junked appliances, graffitied walls and floors.
But what's more curious is the question as to how much of that already existed in the abandoned warehouse, and how much was inserted into it as "art"?
Was the warehouse previously in pristine condition, only to be junked up for the sake of spectacle? The installation certainly included some of Mr. Brainwash's calling cards, namely spray paint cans, Warhol-esque celebrity depictions, and rock star portraits composed by broken LPs...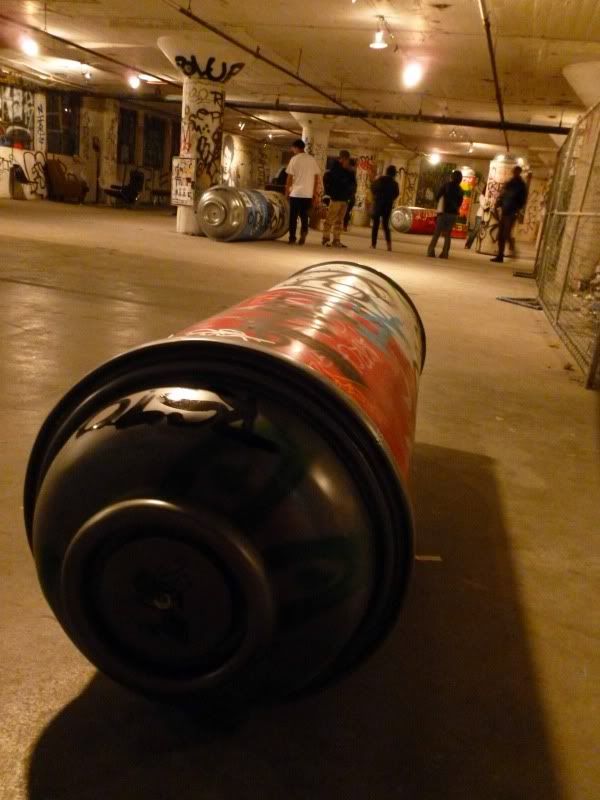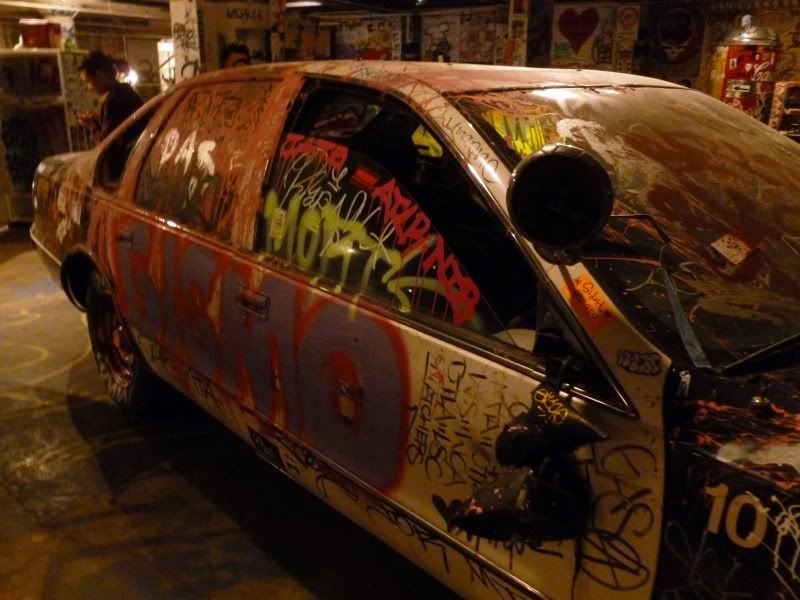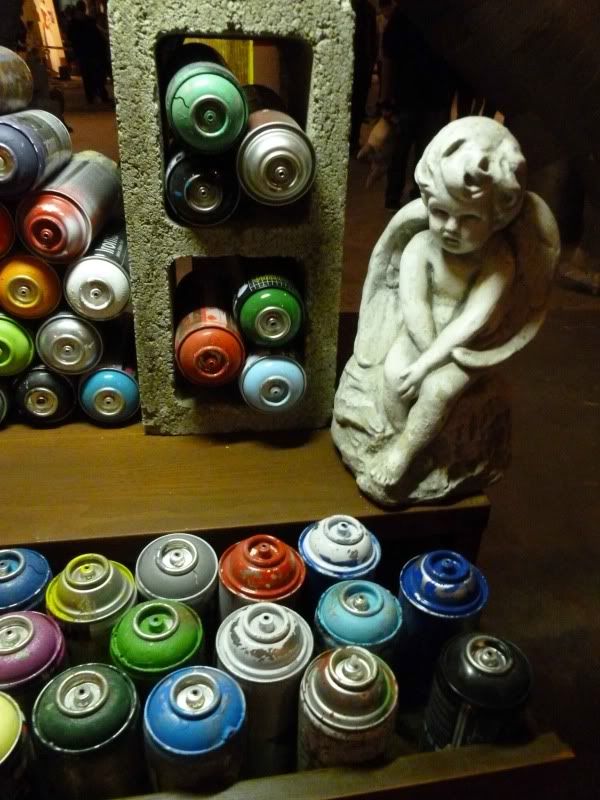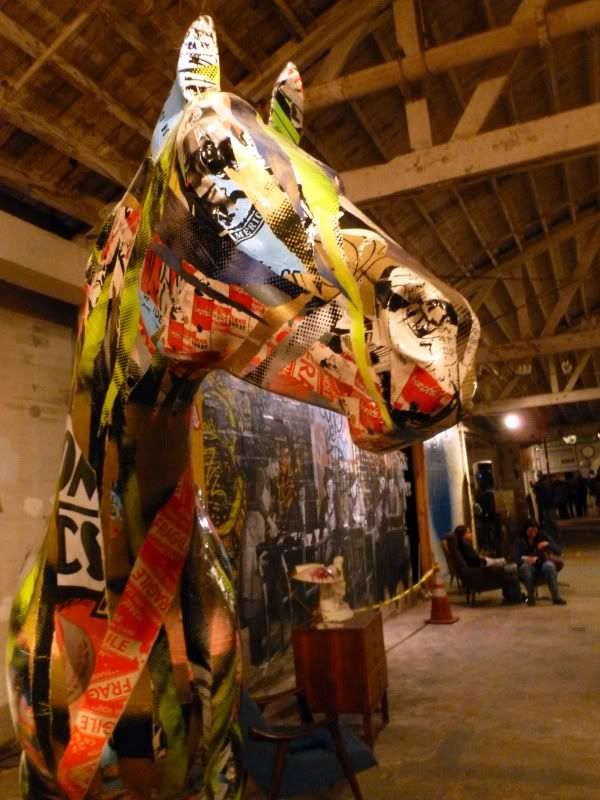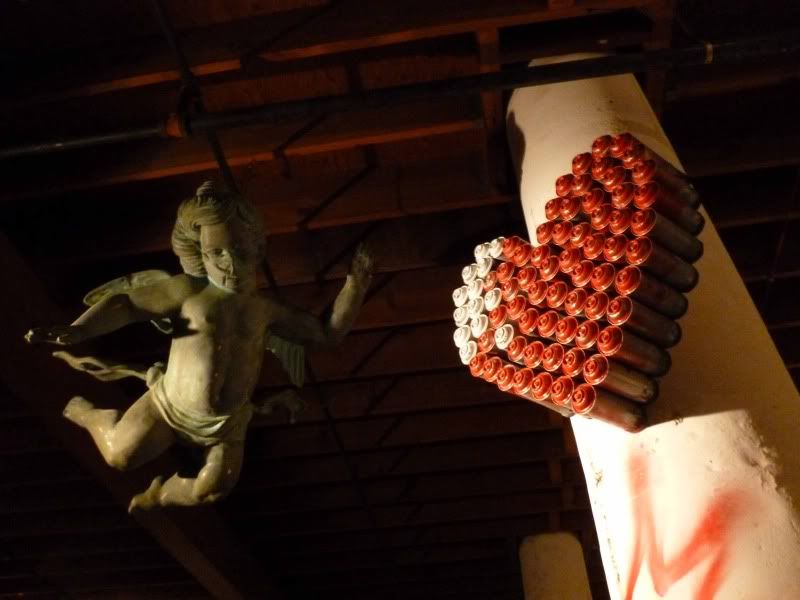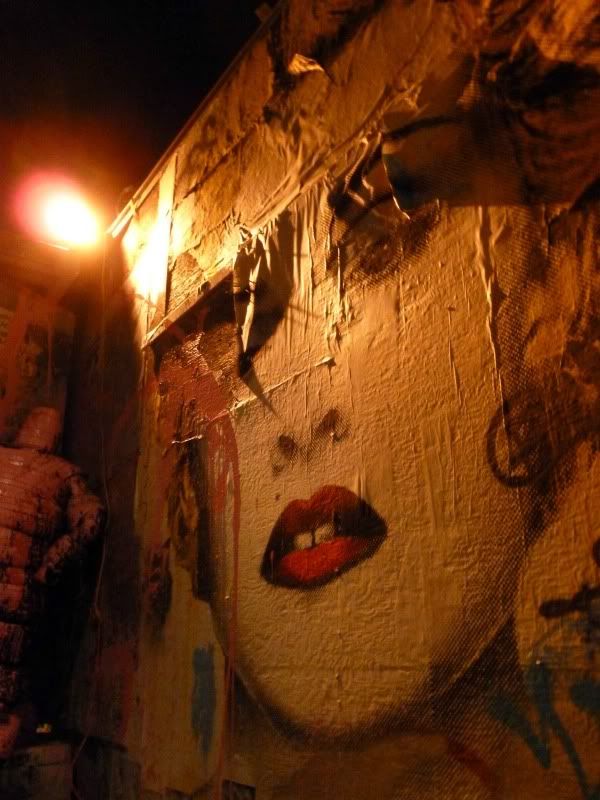 ...and one haunting figure of Mickey Mouse.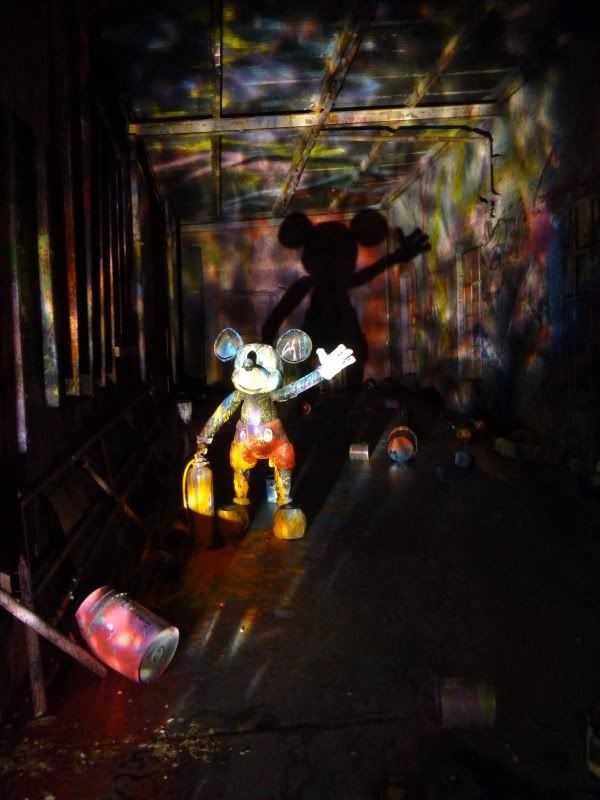 But what happens to that warehouse once the art show is over?
Cross-posted on AvoidingRegret.com